Office Hours:
Mon:12-5 | Tues:10-7 | Wed: 12-5 | Thur: 10-7 | Fri: 12-5 | Sat:10-4 | Sun: closed
What is interceptive orthodontics?
Interceptive orthodontics, also known as early orthodontics, is a method of manipulating growth and correcting developmental dental defects in children. It is recommended that  children see an orthodontist as early as  age seven  to be evaluated  for orthodontic treatment 
This  interceptive treatment also known as  phase one  treatment  typically begins  around the age of eight or nine  while phase two begins  around the age of 11 or older . The goal of both treatment phases is to correct the growth of the jaw and certain bite problems such as underbite and overbite  as well as helps to make room for  permanent teeth to  grow properly without obstructions lessening the chances of  wisdom tooth extractions in the future.
How will I know if my child needs interceptive orthodontics?
Early or late Baby tooth loss  (your child should typically start losing teeth around age five, and will have all permanent teeth around age 13).

Chewing or biting difficulties

Mouth Breathing.

if your child continues sucking his or her thumb after the age of five.

Speech Impediments .

Teeth that protrude (the top teeth and the bottom teeth extend away from each other)

Teeth that do not come together normally, if at all.

Jaw shifting as your kid opens or shuts his or her mouth (crossbites)

Crowded front teeth around the age of seven or eight.
Types of interceptive orthodontics
Expansion  of the upper jaw to remove  crossbite.

Expansion of one or both jawa  to make room for overcrowded teeth.

Early  extraction of  specific baby teeth to allow proper  growth of permanent teeth .

Maintaining room  for permanent teeth  after the  premature loss of baby tooth.

Lowering the protrusion of upper incisors to reduce the risk of trauma  related  fractures.
How will early orthodontic treatment benefit my child ?
Orthodontic procedures  for adults  often take more time  and can entail  wisdom tooth extraction or oral surgery .  receiving early phase orthodontics as a child can help prevent the need for orthodontics as an adult  and leave little to no need for extraction or surgery in the future.
If your child is between the age of seven and eight is showing signs of needing orthodontic care, contact Dentistry on Tower today and schedule an appointment to see Dr Sarika Vakade so your child can receive a thorough exam and discuss what treatment options  would be best for you.
Traditional Braces
Traditional Braces are needed for a variety of reasons.in multiple ways, having well balanced teeth improves our general well-being. A good bite can increase voice, chewing speed, make brushing and flossing easier, and reduce tooth wear, in addition to giving you a great smile.
In our care scenarios, we use both reversible and fixed equipment (traditional wire and brackets). Since their facial muscles are evolving, children between the ages of 7 and 14 are normally a successful candidate for therapy. Adults may benefit from braces as well, but since their facial systems are completely formed, they can require additional procedures.
Plaster models of the teeth, as well as required x-rays and photos, are used in our initial evaluation. Every 3 to 4 months, we suggest that all of our patients get their hygiene care.
We'll collaborate with you to ensure that quality homecare is sustained.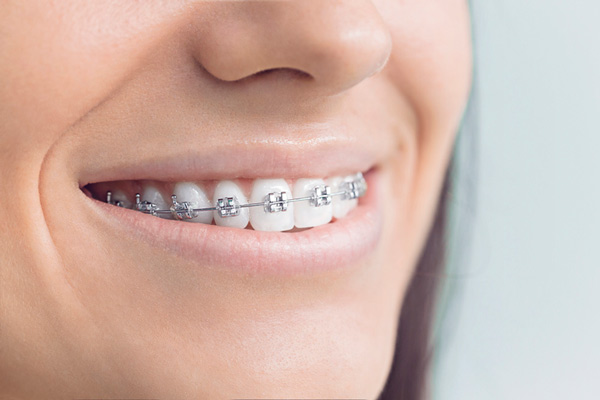 Book an Appointment
Thank you for taking the time to select your preferred day and time.  Please be advised that all requested times are not firm appointments and will be reviewed by Dentistry on Tower.  We will contact you to schedule an appointment.