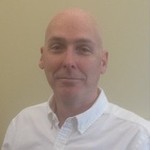 Dr. Douris graduated from the University of Toronto in 1992 with honors with a Bachelor of Science in Chemistry. He also received his Certificate in Intravenous Sedation from the University of Southern California.
Dr. Douris believes strongly in updating his skills and knowledge and has received many awards and certificates. These certificates and awards have contributed to his ability to provide specific services to his patients in the areas of endodontics, implants and complete and full mouth rehabilitation and construction.
When not providing dental treatment, Dr. Douris spends great amounts of time weekly giving back to the communities that have given so much to him. He proudly serves as a Board Director for THE CHILD EXPERIENCE. A non-profit organization providing day camps in under serviced neighborhoods.
Another organization to which Dr. Douris spends a great deal of time volunteering at is Global Medic. This is an organization that provides emergency relief to those affected by natural disasters and complex emergencies.
If you can't find Dr. Douris, and he is not
at the office or volunteering, then you can find him on a golf course, playing tennis, or cycling!